Music from the reigns of Charles I, II and III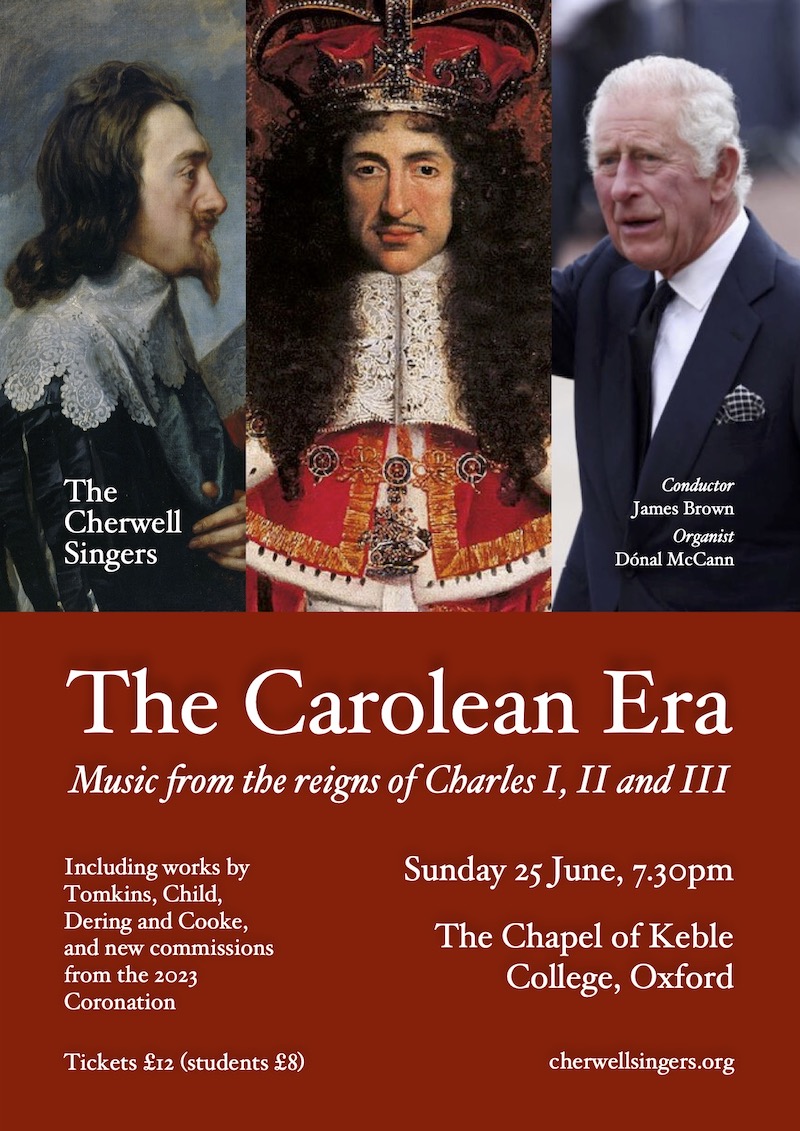 The Chapel of Keble College, Oxford
Sunday 25 June, 7.30pm
Twelve months ago The Cherwell Singers presented a concert in the chapel of Keble College to celebrate the Platinum Jubilee. We return to the same venue this June to perform music from our new and previous Carolean ages.
The reigns of Charles I and II in the seventeenth century saw periods of disruption and renewal in government and society, as well as in music for the church, and our programme explores these and other developments with works by Tomkins, Dering, Child, and Cooke.
Coming right up to date, the final part of the concert includes brand new commissions from the recent coronation of Charles III, including the organ work "Voices of the World" by Ian Farrington played by Dónal McCann, as well as works by Panufnik and Lloyd-Webber.
Do join us in the majestic setting of the chapel of Keble College as we link pieces old and new from the reigns of these three Kings.