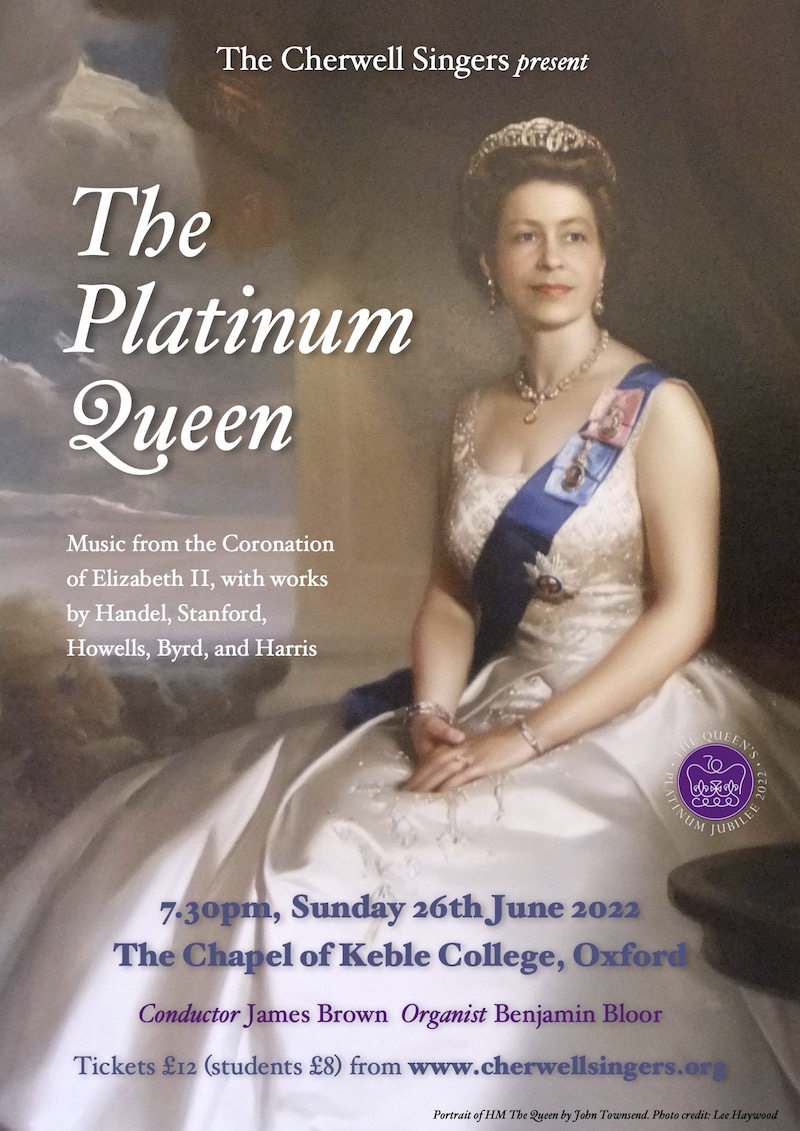 The Cherwell Singers present
The Platinum Queen
Music from the Coronation of Elizabeth II
The Chapel of Keble College, Oxford
Sunday June 26th 2022, 7.30pm
Seventy years ago preparations were underway in earnest for the forthcoming coronation, and a vital part of that was the choice of music.
Coronations have long provided the opportunity to showcase some of the best choral music of both the past and the present, and the 1953 service was no exception to this.
Thus in our summer concert we present works from previous coronations that were reused in 1953, such as Handel's "Zadok the priest", written for the Coronation of George II, plus Stanford's Coronation Gloria for that of a later George (V) in 1911.
But the 1953 service enabled more importantly the commissioning of new works by leading composers of the day, thus ensuring the continued importance of royal patronage to the arts. Therefore in our concert we include the new works provided to the service by Herbert Howells, William Harris, and a representative from the Commonwealth, the Canadian composer Healey Willan.
Organ music from the service will also be performed on the suitably majestic organ of Keble College Chapel, which, some might say, provides the closest setting Oxford offers to Westminster Abbey.
Do join us for an evening celebrating not only the Platinum Queen, but also the resplendent music performed at her crowning.