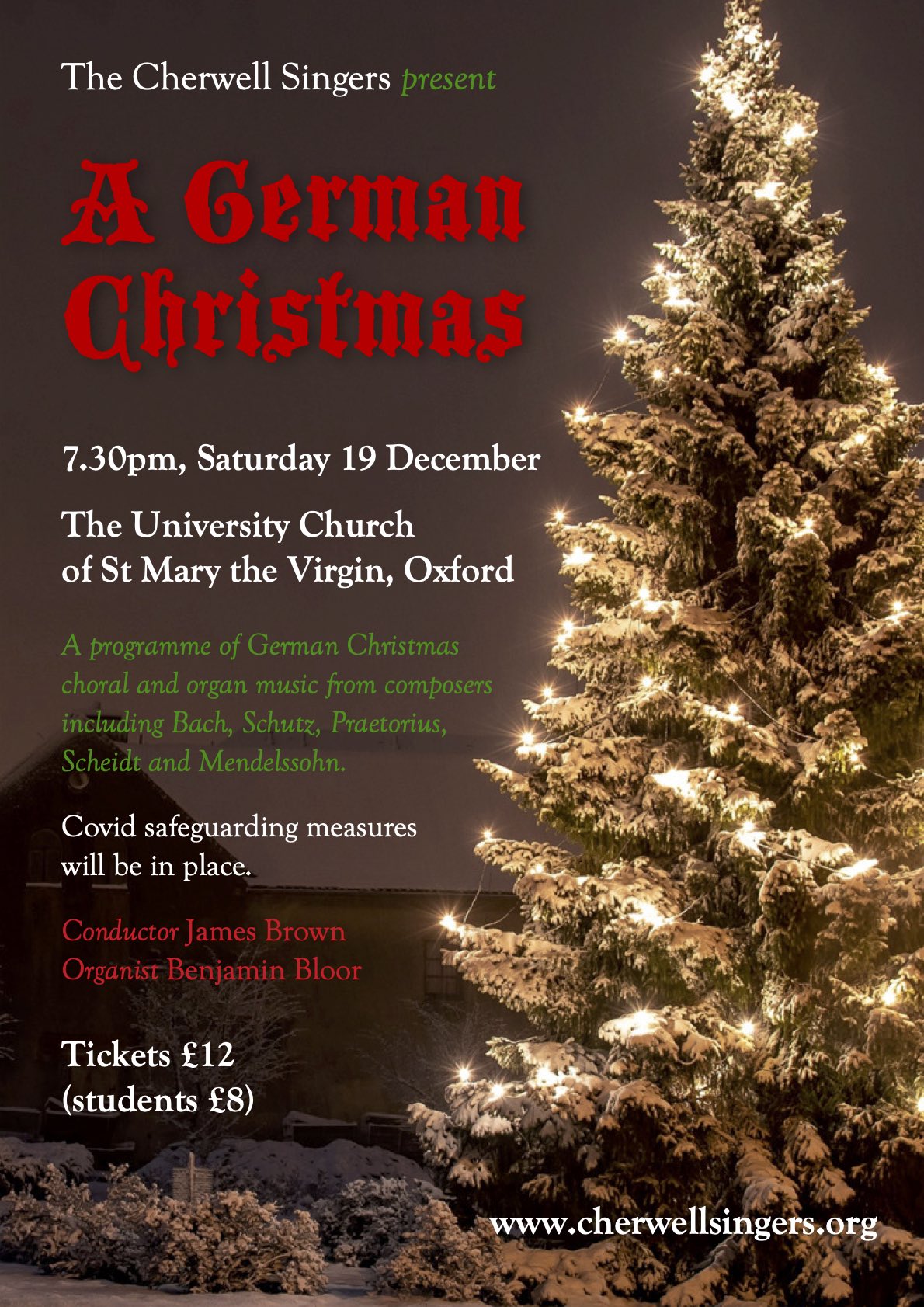 Saturday December 19th 2020, 7.30pm
Monday December 21st 2020, 7.30pm
The University Church of St Mary the Virgin, Oxford
Christmas trees, Advent calendars, tinsel, and Christmas markets are just some of the seasonal traditions which began in Germany. Also much beloved at this time of year is the rich repertoire of German Christmas music, which has similarly become a much loved part of our seasonal celebrations.
The Cherwell Singers present a programme of German Christmas choral and organ music, with composers including Bach, Schutz, Praetorius, Scheidt and Mendelssohn represented. Sung in a mixture of German, Latin and English, plenty of seasonal favourites such as Silent night, and In Dulci Jubilo, will be included.
With its strong links to the local German community, which has met there monthly since 1939, and its German inspired Metzler organ, we are very pleased to be able to present this concert in the University Church.
Covid safety: Safeguarding measures will be in place to ensure the event is COVID-secure. Audience numbers are vastly reduce compared to normal capacity, to ensure social distancing. Social distancing should be maintained between people who do not live together or are not in a support bubble with each other. Face coverings must be worn.
Tickets: Because of reduced capacity, it is recommended to purchase tickets in advance.
We do hope you can join us.